Cassandre McKinley and three-piece band
No paper tickets. All names will be checked off at the door.
2022 Dead of the Winter Cultural Series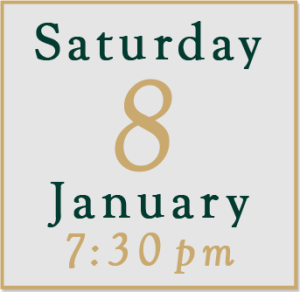 Music critic John Crossett says that McKinley "carefully straddles the line between jazz and pop without ever drifting too far to one side or the other. She can sing anything set in front of her, and sing it like she owns it." Jazz Times Magazine speaks of her "warm caramel-flavored voice — rather like Carole King via Nancy Wilson, with a layer of Aretha Franklin icing." Comments the Boston Globe, "There's a music style called JazzSoul…and our anointed queen is Boston native Cassandre McKinley," adding, "the singer's version of I Wish It Would Rain is moving enough to bring precipitation to the desert."
Listen to her voice for yourself: https://www.youtube.com/watch?v=vPt7ostWQBs
The show starts at 7:30 pm, but doors open at 7 so you can have a drink and settle in.