Ames Chapel's Dead of Winter Arts Series Is Back!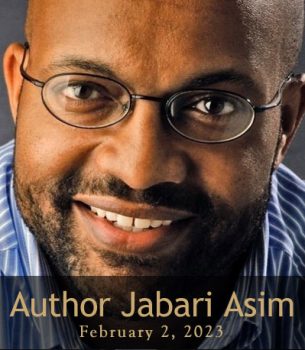 Our thanks to all of you who have supported our efforts in reaching
our short- and long-term goals of preserving this lovely arboretum.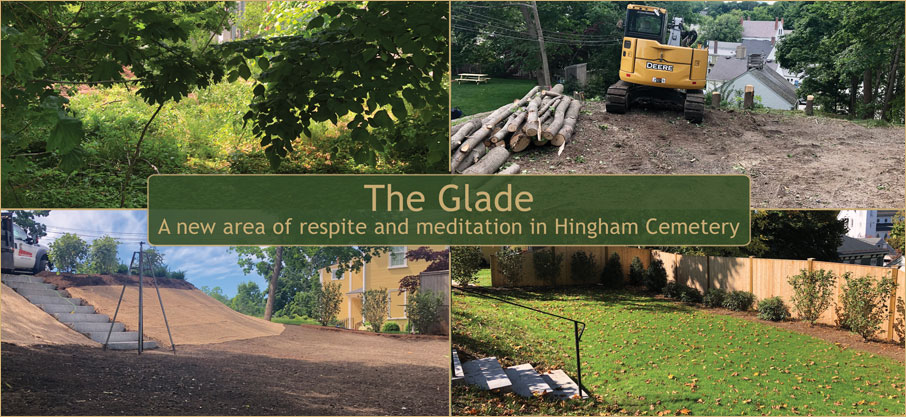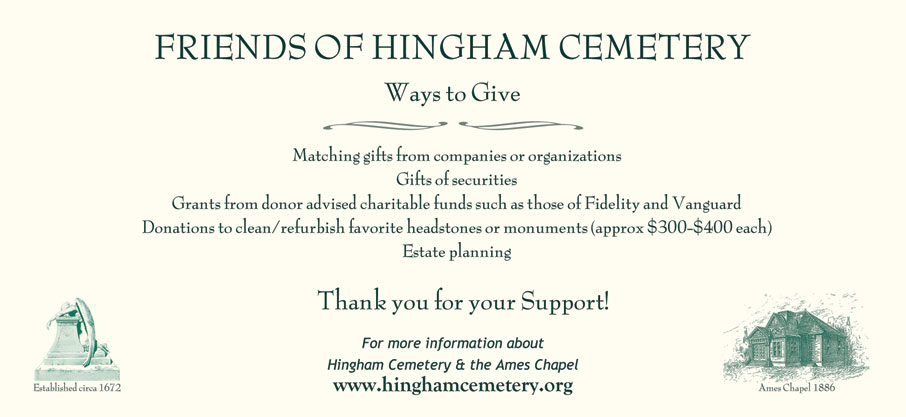 October 5, 2019 Tour with Kevin Duffy
The tour was be led by stone conservator Kevin Duffy. Duffy restores and conserves headstones throughout eastern Massachusetts and has been safeguarding Hingham Cemetery monuments for over 15 years. In addition to being a stone conservator, he is also a stone sculptor.
Video by: Harbor Media
These productions would not have been possible without the generous underwriting of the Hingham Cultural Council (under the auspices of the Massachusetts Cultural Council), Sarah and Joe Cronin, Anne and Nestor Nicholas, Absolutely Fit, the Conservation Law Foundation, Strekalovsky Architecture, Sara Holbrook and Foster Aborn, and Encore Specialty Foods, LLC, Hingham's Specialty Food Importer.